Prothero's R/C Planes & Bike Shop
325 W. Long Ave.
DuBois, PA 15801
(814) 371-8180
Rich@RichHook.com
(across from Palumbo's Meat Market, next to Frank's Pizza)
Let us be your supplier of R/C Planes & Bicycle parts.
Your oldest R/C Plane shop & Bicycle shop in the Area.

This kit is exclusively distributed by us!
All parts are CNC Router cut
This is an all Balsa and Light Ply kit
with a 49.5 inch wing span and 39.5 inches long
its finish weight with engine and radio is approx. 3.25 lbs.
All parts are interlocking.
An experienced kit builder can frame up this kit in under 2 1/2 hours.
This is the best 3 channel aircraft we have ever flown or seen.
It makes an excellent trainer and by simply increasing the elevator and rudder throw it becomes an excellent aerobatic aircraft.
The kit comes with full size plans, which are not needed during construction.
Feel free to download the instructions for more info and to see how well and easily it is built.
Pretender.doc this is a Word Document 5.5 meg in size.
Right click on the link and click "save target as" to save the file to your own computer.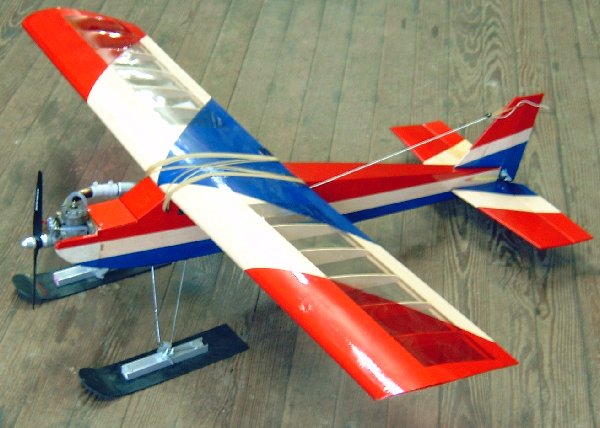 Free flying lessons with the purchase
of a complete R/C Plane outfit within the DuBois, PA area.